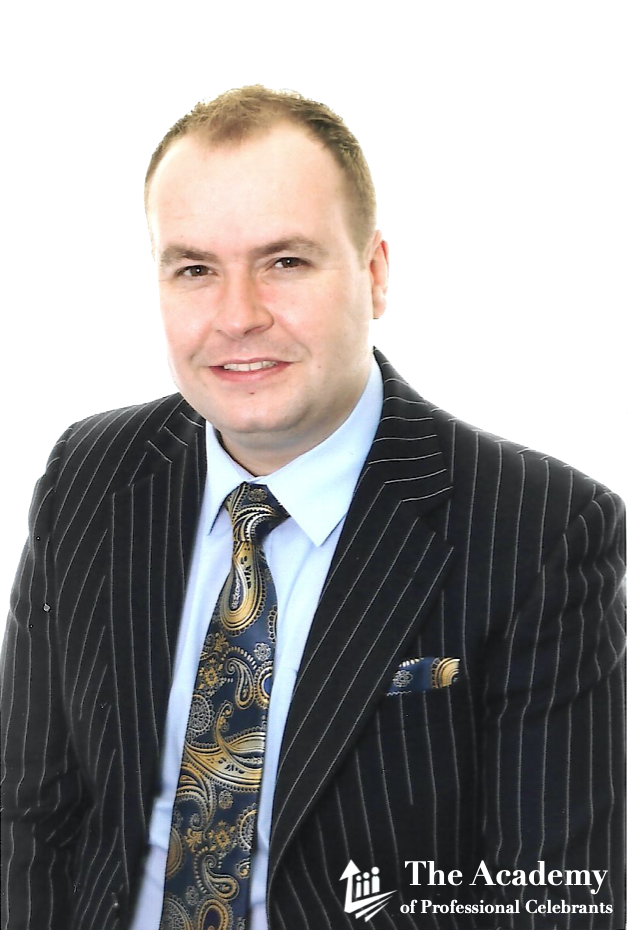 Stuart Logan - Founder and Director
---
Stuart is a highly trained speaker having studied business management and business marketing. He holds qualifications in Funeral Celebrancy and management training.
Stuart also spent many years in the funeral sector as a funeral director, working with small family firms and larger conglomerates too, operating and running his own funeral business. Stuart's biggest gift is his warmth and personality, a people's person. He has the ability to connect immediately with people and make them feel relaxed.
His experienced and compassionate approach to eulogy writing enables him to develop accurate life stories, identifying fine points, small details and memories which are important to family and friends. His finely, on point presentation skills can bring these memories to life, through his caring and passionate demeanor. As an experienced facilitator and presenter, he knows, first hand, how the flow of a good ceremony, with its tapestry of poetry, music, words and ritual, can guide the thoughts and feelings of friends and family through the grieving process towards a sense of hope, love and mutual support.
Stuart has created the highest standards of excellence within the funeral sector. The Academy of Professional Celebrants has only one aim; to provide innovative and cost effective celebrant training across the United Kingdom.
Stuart's philosophy is very simple; To give students the best training every time. One that is coached and conveyed in such a way that not only touches your ears but your heart and allows you to create truly inspirational tributes.
---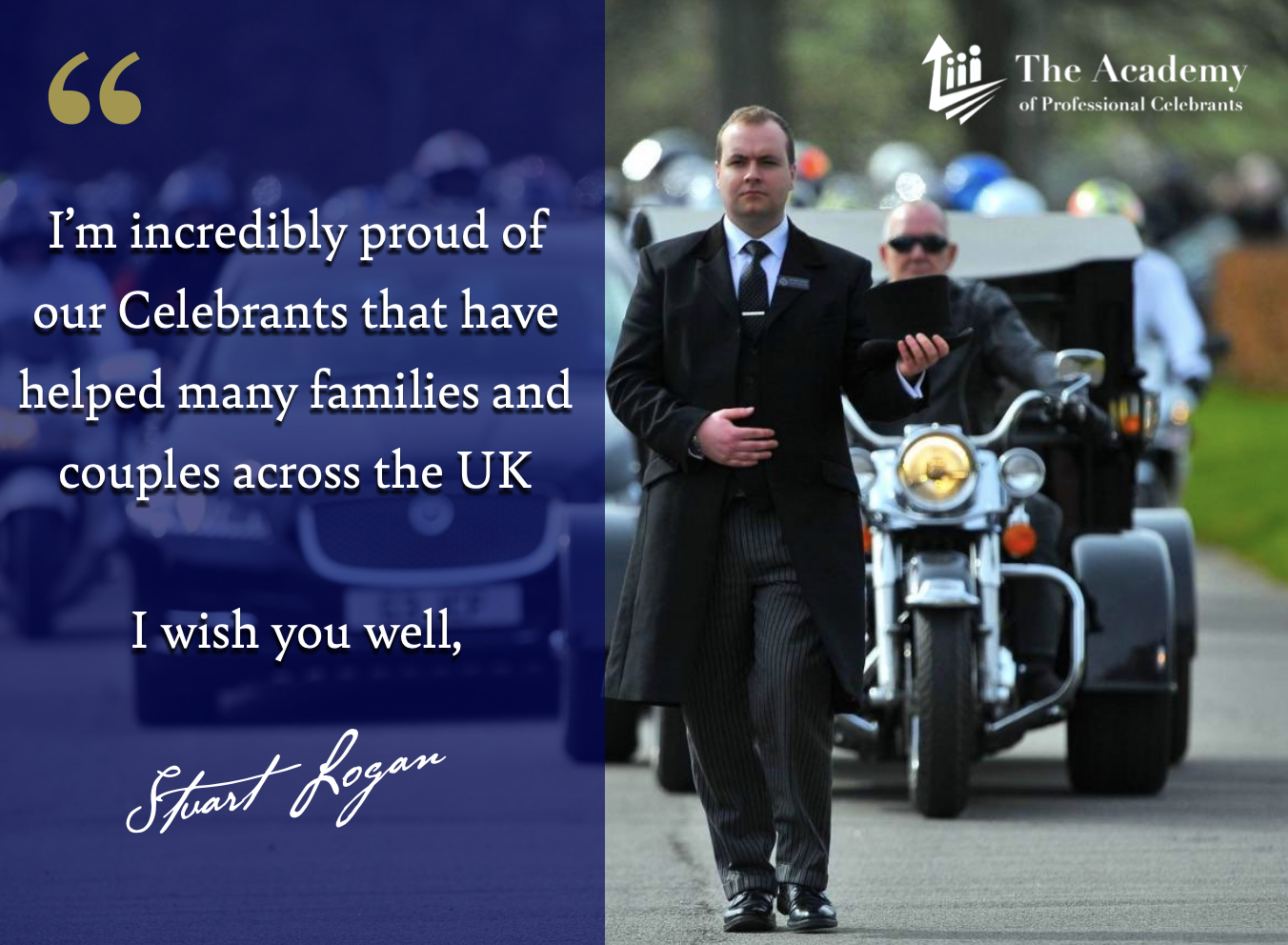 ---
We're delighted be leading the celebrant community to new heights of student satisfaction, business sustainability, and personal business enjoyment.


We value sustainable business practices, outstanding ceremonies, and wellness for our celebrants.
---
"We hope to welcome you soon onto one of our Professional Celebrant Courses"
---

Partnered with

---
Click HERE to learn more about The Academy