At the Academy of Professional Celebrants, we firmly believe that celebrancy is a profoundly rewarding and significant career. We are dedicated to helping individuals uncover their innate skills and become the guiding presence in people's lives during both their happiest and most challenging moments.


Ready to explore the possibilities of becoming a Professional Celebrant?
Interested in gaining a deeper understanding of the realities of this incredible profession?
Then don't hesitate to schedule a discovery call and connect with our exceptional training team at APC!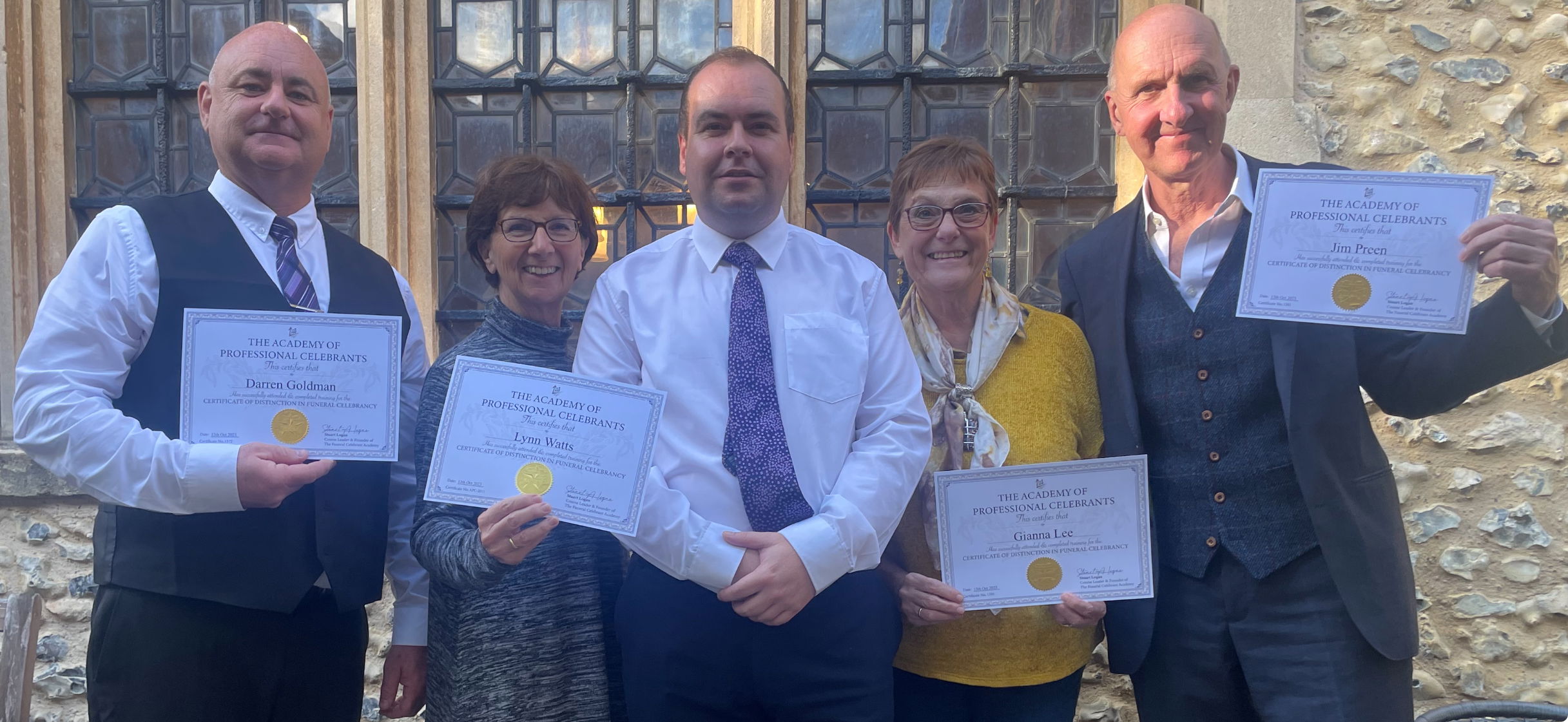 Not only are we some of the most hardworking Celebrants in the UK, but we also possess extensive Celebrant Training and qualified teaching experience.

With our honest and straightforward approach to modern celebrancy, we will address all your inquiries and provide you with the necessary information to make an informed decision about pursuing training in this field.

Whether you envision a full-time or part-time career as a Professional Celebrant, simply fill out the form below and secure a spot for a discovery call with our team.