I am a certified funeral celebrant and pride myself on always putting authenticity in the centre of my custom-written ceremonies for families.
I consider every service a privilege to provide in celebration of a life and reflecting on memories from times past. Through close discussion, we can put the story of your loved one together, in a manner of your choosing. With my previous careers including public speaking, working as a counsellor and teaching English, I feel perfectly attuned to my work as a celebrant. I love helping families articulate and create the best possible send-off - for a very special person - in their final commemoration.
---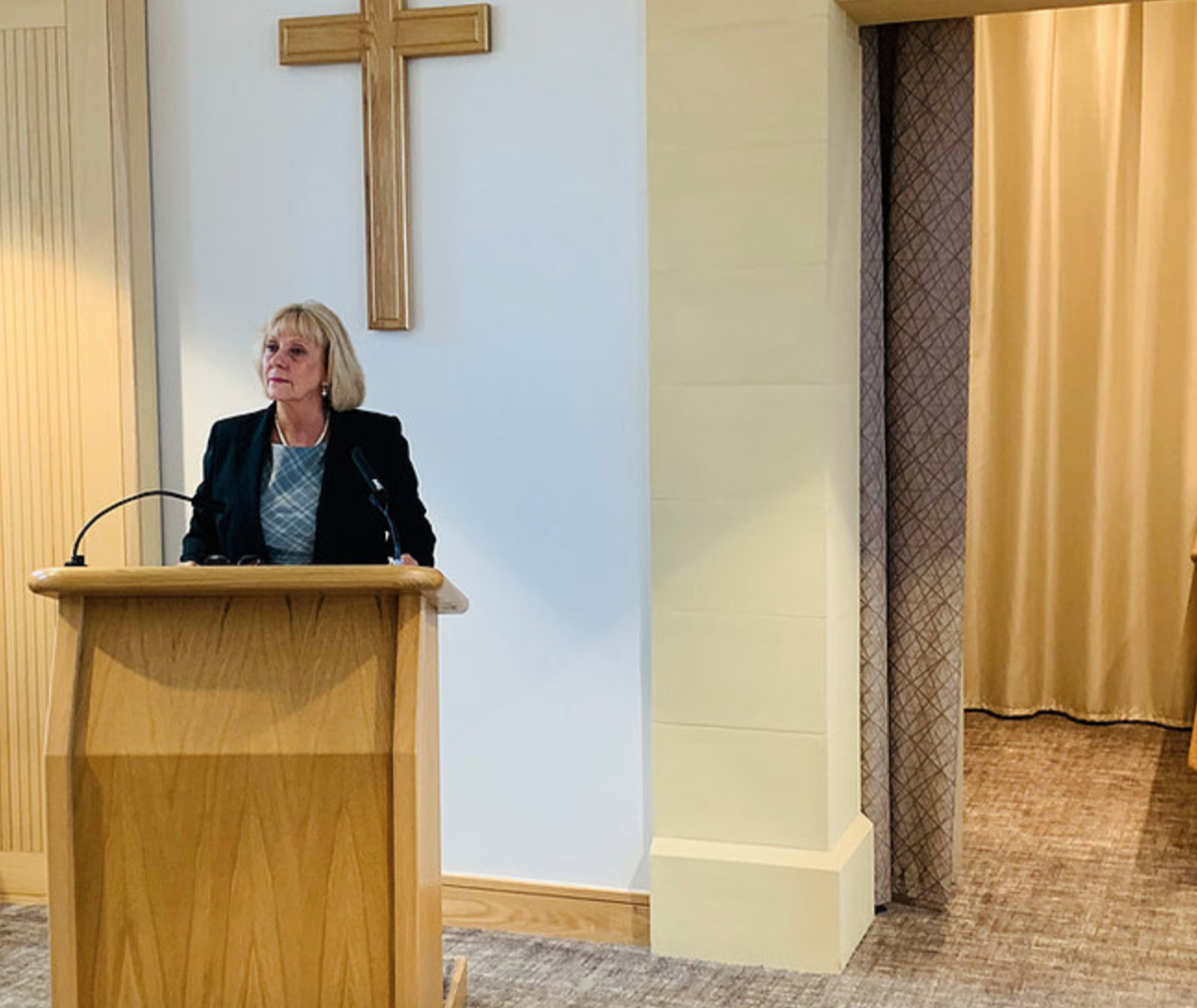 ---
My reviews
Dear Sue. I am so pleased that you are enjoying some beautiful spring flowers. It was just a small token of our grateful thanks.
Nobody should have to send their loved ones off masked & socially distanced from each other – sharing their grief but, you managed to turn the ceremony around, to show us all dignity, compassion & kindness. Everyone who attended the service yesterday praised
your professionalism and empathy. A bunch of flowers is small reward for you. John would have been so pleased how we all pulled together to give him the farewell he so deserved.
Thank you again.
Pat & family
---
The lovely Ruby Lamptey dropped off some chocs for you as a massive thank you for the funeral you provided for her father!! I will get the boys to give them to you next time xx
EH Crouch Funeral Directors
---
Dear Sue
Mum wanted me to send you a message to say thank you so much for the wonderful funeral service you gave for dad yesterday. It has been lovely talking things through with you, you made us feel at ease and nothing was ever too much trouble. We were so grateful that you recorded dad's old record on your laptop and played it for us during the service. It meant so much.
Karen
---
Dear Sue. Thank you for yesterday, we were so pleased with the service and everyone that attended said it was just perfect for Nikki, you got it just right.
Lisa
---
Hi Sue. I've been meaning to text you to thank you for all your hard work. You were great!! I sure Dad would have enjoyed it very much especially the words at the end!! Thanks again
Shaun
---
Hi Sue I would just like to thank you once again for the lovely eulogy you arranged for mum, the whole family thought it was a very touching send off.
Graham
---
Telephone - 07976 522360
Visit my website - www.gracious-memorials.com