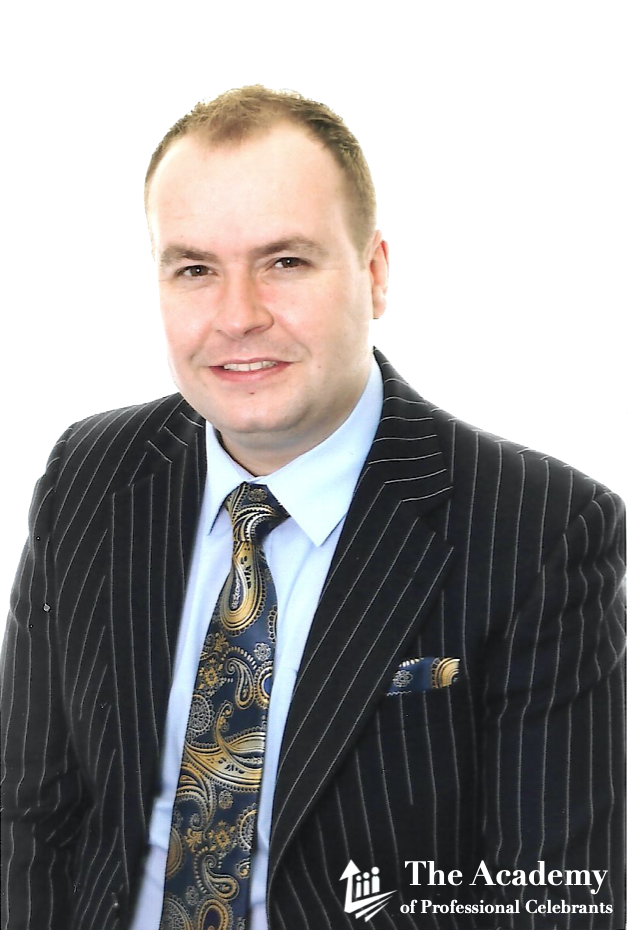 Stuart Logan - Founder and Director
---
Stuart is a highly trained speaker having studied business management and business marketing. He holds qualifications in Funeral Celebrancy and management training.
Stuart also spent many years in the funeral sector as a funeral director, working with small family firms and larger conglomerates too, operating and running his own funeral business. Stuart's biggest gift is his warmth and personality, a people's person. He has the ability to connect immediately with people and make them feel relaxed.
His experienced and compassionate approach to eulogy writing enables him to develop accurate life stories, identifying fine points, small details and memories which are important to family and friends. His finely, on point presentation skills can bring these memories to life, through his caring and passionate demeanor. As an experienced facilitator and presenter, he knows, first hand, how the flow of a good ceremony, with its tapestry of poetry, music, words and ritual, can guide the thoughts and feelings of friends and family through the grieving process towards a sense of hope, love and mutual support.
Stuart has created the highest standards of excellence within the funeral sector. The Academy of Professional Celebrants has only one aim; to provide innovative and cost effective celebrant training across the United Kingdom.
Stuart's philosophy is very simple; To give students the best training every time. One that is coached and conveyed in such a way that not only touches your ears but your heart and allows you to create truly inspirational tributes.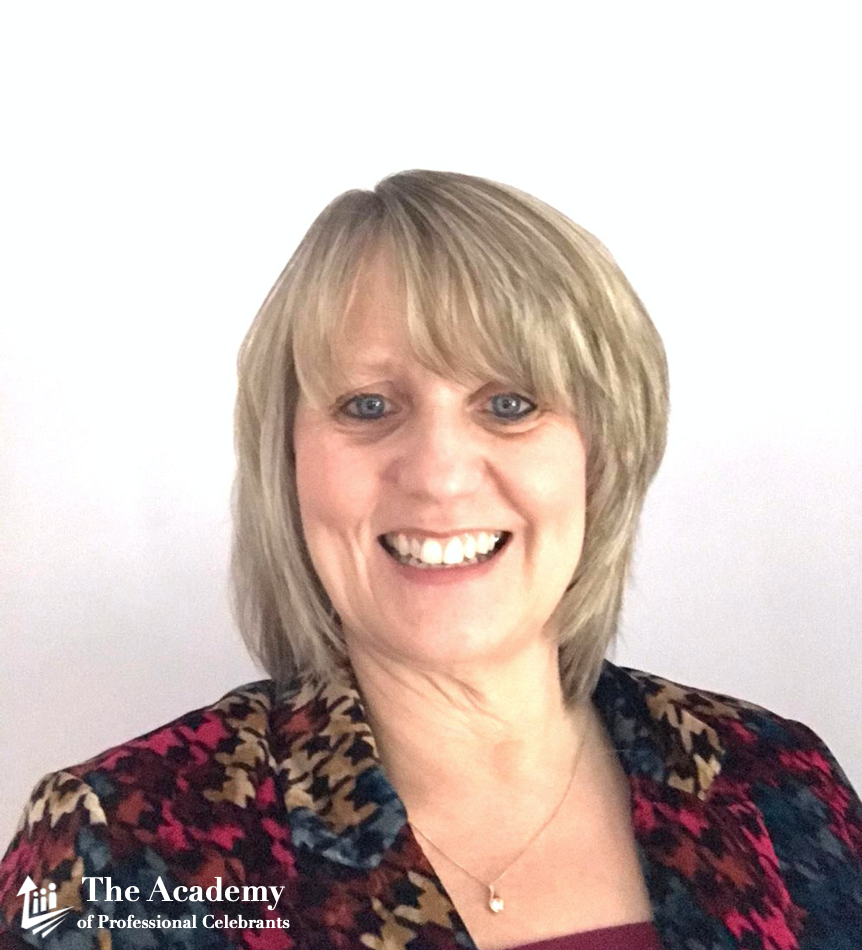 Cate Reid - Assessor & Course Leader
---
Cate's background is working in Further Education and she holds a Degree and a Teaching Qualification in Further Education (TQFE).Cate spent 18 years in the Further Education, and she flourished in her role as Lecturer and successfully worked her way from this role to Course Leader then onto leading the team and managing the department. Cate's greatest gifts are her warmth, compassion and positive outlook in life. She is outgoing, fun loving, empathic and she loves communication with people. She is friendly, good natured and easy to talk to and she has a natural ability to make people feel relaxed and reassured. Cate has a natural skill of creating a safe learning environment which students enjoyed being part of.
She is conscientious, loyal and she has a strong sense of personal values and she likes organisation and order. Cate loves having 'all her ducks in a row'. She likes to work in a harmonious environment, where each person can be appreciated and valued for their contribution.
Sadly, Cate's Dad passed away in September 2016. His death played a significant part in her changing the direction of her career. Cate was asked by her family to facilitate her Dad's funeral service. This was something they believed she could do with the compassion and love they felt was due to their beloved Husband and Father. As an experienced facilitator/lecturer Cate knew, how to plan and create a rich tapestry of poetry, music, words and ritual.
The service guided the thoughts and feelings of family and friends towards a sense of hope, love and support during this difficult time. Following this event Cate with the encouragement of her family and Husband perused a change of career into Celebrancy. To Cate, this was a dream come true as she is open minded, curious, insightful and deeply committed. Whenever she puts her mind to do something, it gets done and it gets done well.Cate is happy and contented, and she continues to be successful in her role as an independent celebrant.
Cate's deep rooted values in education have never left her and she now combines the role of a celebrant with education. Her ability to work with adults and create, deliver, and facilitate learning, coupled with her experience and passion within the wedding industry, makes her the perfect person to support you on your learning journey.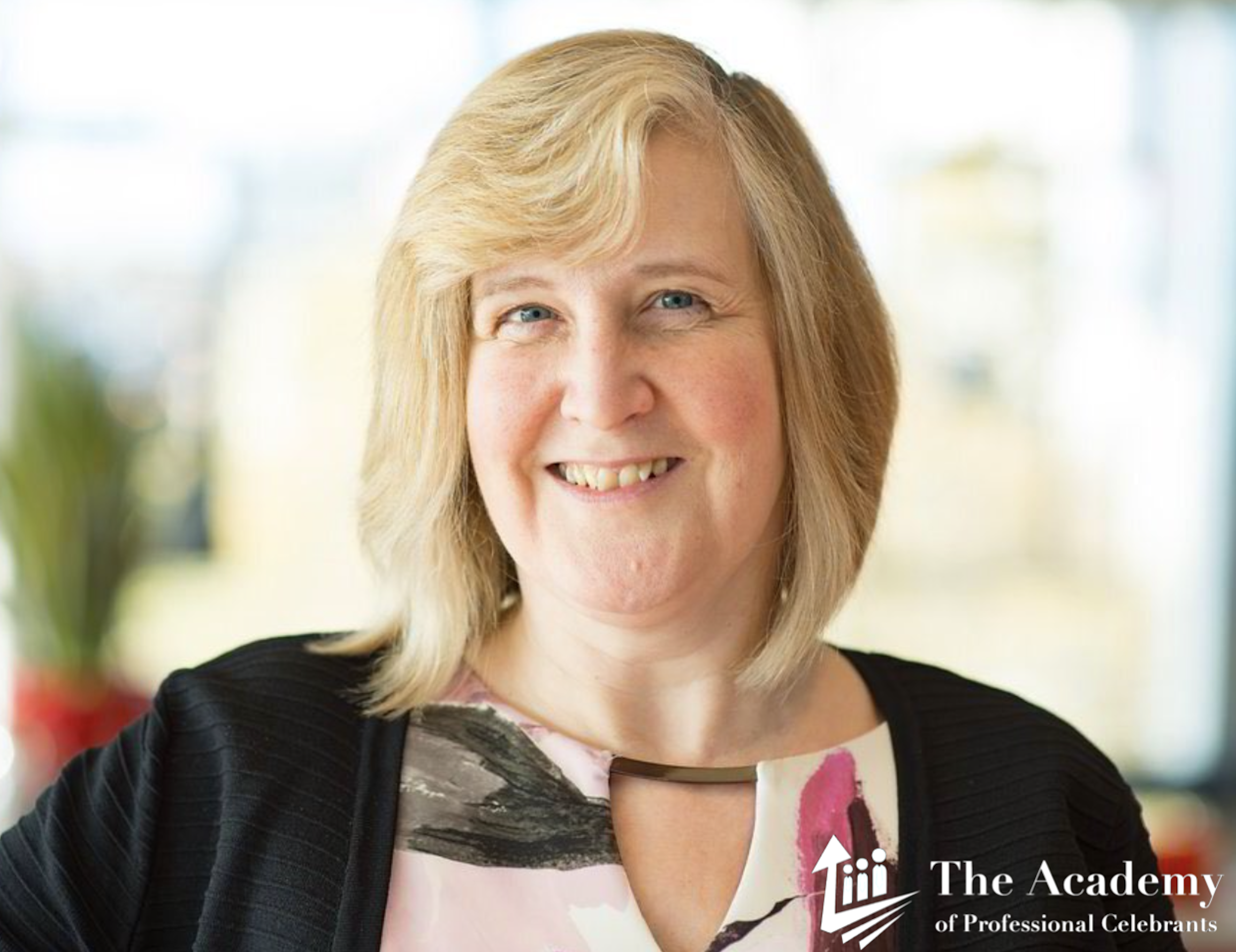 Maria Tucker - Business Support Manager
---
Maria Tucker Combining her celebrancy, coaching, admin and events management skills makes Maria a valuable asset to the APC team. In addition, Maria is a mother, a healer of people and animals, mentor, experienced speaker, grief counsellor and life coach & Maria's purpose-led life comes from an authentic, lived experience; she understands the ups and downs of life.
Her life was shattered by an accident that left her in a wheelchair for two years. During that time, she lost everything – her marriage, home, beautiful horse, and livelihood. And yet, through this experience, which she now sees as a great blessing, Maria could find meaning, find her purpose, and reconnect with her true self.
As a result, nothing phases Maria; her capacity to create and hold a safe space for those experiencing trauma, loss and grief is a unique skill. This experience, together with her career as a corporate PA in the and events management, has given Maria the ability to hold an organised space for all those that she works with.
---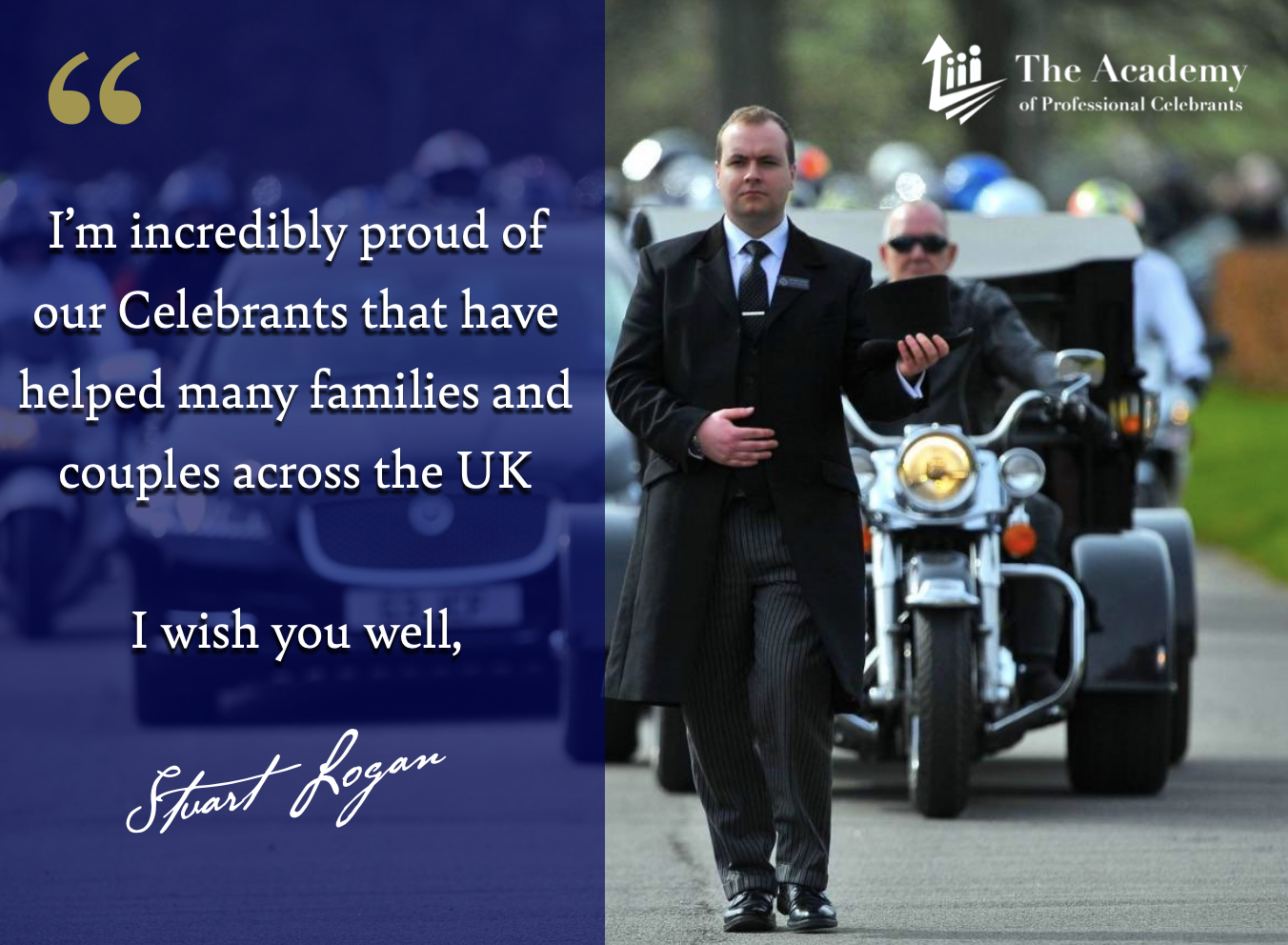 ---
We're delighted be leading the celebrant community to new heights of student satisfaction, business sustainability, and personal business enjoyment.


We value sustainable business practices, outstanding ceremonies, and wellness for our celebrants.
---
"We hope to welcome you soon onto one of our Professional Celebrant Courses"
---

---
Click HERE to learn more about The Academy