Student Success Story
---
Become a Celebrant

Industry Professional
---
Immerse yourself in an intensive and practical course that will equip you with all the necessary skills to become a caring and professional funeral celebrant. Led by a qualified funeral celebrant/trainer and funeral director, this comprehensive program is designed to provide you with the knowledge and expertise needed to excel in this field.
Our course goes beyond theory and delves into real-world issues, ensuring that you are well-prepared to work with the bereaved and confidently create and conduct meaningful funeral ceremonies. With a focus on the art of ritual, ceremony, secular and interfaith traditions, ceremonial creative writing, business training, and public speaking, our enriching and rigorous curriculum covers all aspects of being a funeral celebrant.
In addition, we understand the importance of marketing and establishing yourself as an outstanding funeral celebrant. That's why our program includes a robust and relevant marketing component, giving you the tools and strategies to successfully launch and establish your career in this field.
---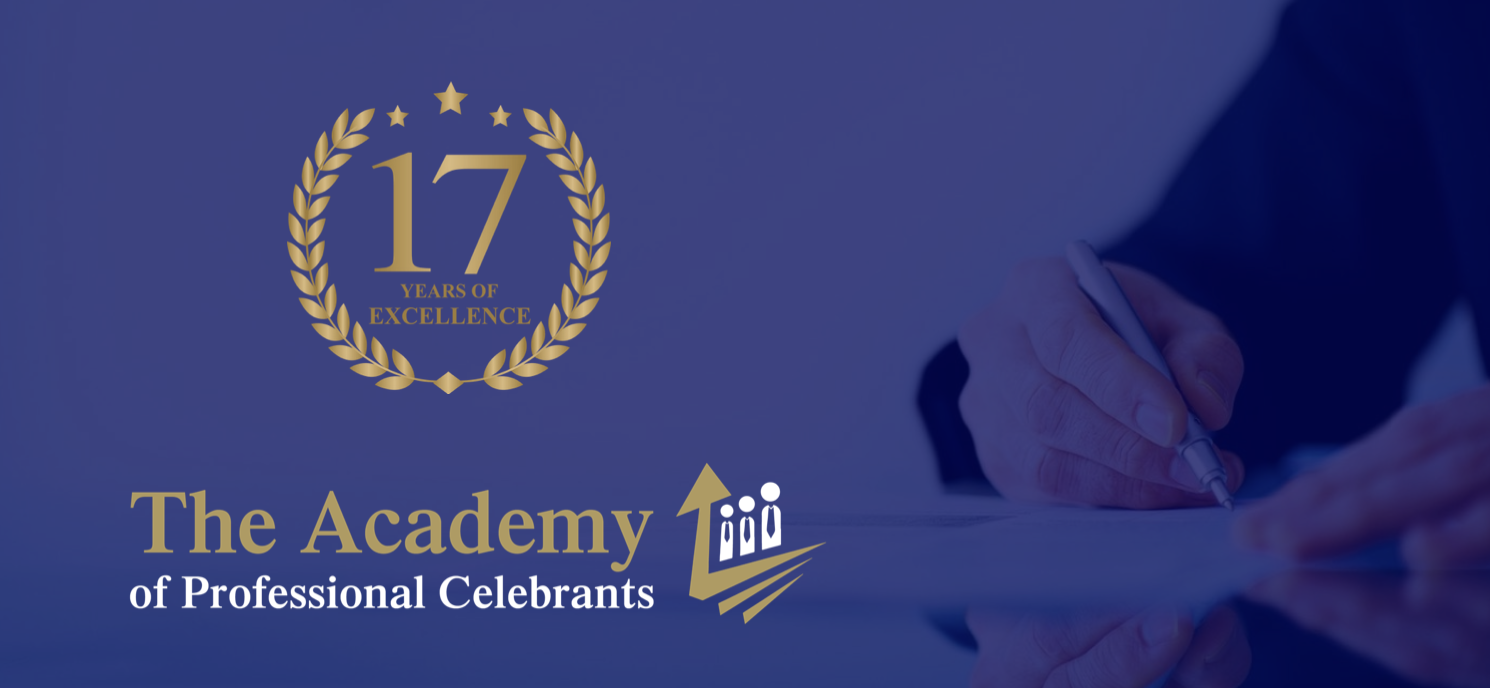 ---
What's in your Funeral Celebrant Course?
There are Twelve Modules, which each contain several units.
Topics that will be covered in-depth:
The History & Future of Celebrancy:

Explore the evolution and potential of celebrancy as a profession.

Funeral & Celebrant Industry Overview:

Gain a comprehensive understanding of the funeral industry and the role of a celebrant within it.

Liaison with Funeral Directors:

Learn effective communication and collaboration techniques when working with funeral directors and their personnel.

Family Communication:

Acquire the skills to gather necessary information and maintain ongoing communication with grieving families.

Client Liaison:

Develop techniques for effectively interacting with family and friends of the deceased.

Client Communication Techniques:

Enhance your ability to communicate with clients, ensuring their needs and wishes are understood and met.

Holding Space and Energy:

Learn how to create a supportive and comforting environment during ceremonies.

The Seven Elements:

Understand the significance of the seven elements and how to incorporate them into ceremonies.

Client Q&A:

Prepare for client inquiries and provide accurate and helpful responses.

Accurate Instructions:

Master the interpretation and implementation of verbal and written instructions.

Listening Skills and Empathy:

Cultivate active listening skills, grief awareness, empathy, confidentiality, and respect.

Working with Different Personalities:

Develop strategies for effectively working with individuals of diverse personalities.

Designing Personalised Ceremonies:

Learn how to create ceremonies that reflect the unique wishes of each family.

Rituals and Symbolism:

Explore the various options and elements of ritual and symbolism in funeral ceremonies.

Writing and Presenting:

Develop the skills to write and deliver meaningful eulogies and services.

Authentic Ceremonies:

Discover techniques for crafting authentic and heartfelt ceremonies.

Unique Funeral Scenarios:

Explore how to handle different funeral scenarios, such as double funerals or those involving babies, children, suicide victims, murder victims, accident victims, estranged individuals, or those without family or friends.

Ceremony Structure:

Understand the order and structure of funeral ceremonies.

Assisting Other Speakers:

Learn how to support and assist other speakers during funeral ceremonies.

Living and Pet Funerals:

Gain insights into the growing trends of living funerals and pet funerals.

Funeral Industry Dynamics:

Explore the changing trends and dynamics of the funeral industry, including its commercial aspects.

Collaboration with Others:

Understand the roles and responsibilities of other professionals involved in the funeral industry.

Resource Selection:

Learn how to select appropriate words, poems, symbols, and music for ceremonies.

Understanding Music Systems:

Familiarise yourself with The Obitus & Wesley music systems commonly used in funeral services.

Mortuary and Crematorium Information:

Gain knowledge about mortuaries, crematoriums, and the processes involved in cremation.

Ashes Interment and Scattering:

Understand the protocols and options for interment and scattering of ashes.

Burial Ceremonies:

Explore different types of burial ceremonies, including natural and woodland burials.

Memorial Services:

Learn how to conduct meaningful memorial services.

Green and Eco-Friendly Funerals:

Discover the principles and practices of green and eco-friendly funerals.

Cremation Methods:

Understand the processes and considerations involved in cremation by flame and cremation by water.

Health Regulations:

Familiarise yourself with health regulations pertaining to burials and cremations.

Cultural Sensitivity:

Develop the ability to relate to individuals from diverse social, cultural, religious, and ethnic backgrounds.

Utilising Technology:

Learn how to effectively incorporate modern-day technology into funeral ceremonies.

Public Speaking and Presentation Skills:

Enhance your public speaking and presentation abilities to deliver impactful ceremonies.

Coronavirus (COVID-19) Impact:

Understand the effects of the pandemic on the funeral industry and adapt accordingly.

Collaboration with Funeral Professionals:

Develop effective working relationships with funeral directors and other professionals, adhering to required protocols.

Trade Secrets and Tips:

Gain insider knowledge and valuable tips from experienced professionals in the industry.

Professionalism and Dress Standards:

Adhere to professional dress standards and display dignity and solemnity in all aspects of your work.

Stress Management:

Learn techniques to manage stress and emotions in the challenging funeral environment.

Crematorium Operations:

Understand the workings of the front and back of house in a crematorium.

Launching Your Business:

Acquire the knowledge and skills to manage, run, and launch your own funeral celebrant business.

GDPR Compliance:

Understand the requirements of the General Data Protection Regulation (GDPR) in relation to client data.

Celebrant and Family FAQ's:

Address frequently asked questions from both celebrants and families.

Social Media and Marketing:

Learn how to effectively market yourself and network with funeral directors and the general public, including strategies for search engine optimisation (SEO).

Homework, Projects, and Role Play:

Engage in practical exercises, projects, and role play to enhance your learning experience.

Insight into the Funeral Industry:

Gain a comprehensive understanding of the funeral industry and its various aspects.

Funeral Ceremony Performance:

Conduct a funeral ceremony and receive peer and tutor feedback, including a written report.

Certificate Presentation and APC Written Reference:

Receive a Certificate of Distinction in Celebrancy and a written reference from APC.
We've left nothing out
---
A typical day
Day 1
On the first day of training with APC, we focus on instilling a deep understanding and appreciation for the value of the funeral service as an essential and sacred step in a person's grief journey. We firmly believe that every Celebrant should be well-grounded in this understanding, as well as equipped with the necessary skills to effectively listen to and collaborate with grieving families.
During this initial training day, we cover various aspects that are important to grieving families, ensuring that our Celebrants are knowledgeable and sensitive to their needs. We delve into the elements that make a funeral service meaningful and impactful, exploring ways to create personalised and heartfelt ceremonies that honour the life of the deceased. We also emphasise the significance of active listening and effective communication, as these skills are crucial in establishing a strong connection with grieving families and understanding their unique emotional responses.
While there are courses available in ceremonies and creative writing in different training settings, we believe that what sets our training apart is our focus on grief and how to navigate this complex and deeply personal emotional experience. We recognise that grief is a profound and individual journey, and our training equips Celebrants with the tools and knowledge to support individuals and families through this process with empathy, compassion, and understanding.
At APC, we prioritise the holistic approach to funeral services, recognising the importance of addressing the emotional needs of grieving families. Our first day of training sets the foundation for our Celebrants to provide meaningful and healing experiences for those they serve, ensuring that they are well-prepared to navigate the unique challenges and emotions that arise in the context of grief.
CAUTIONARY NOTICE:

We want to emphasise the sensitive nature of our training at APC. It is important to understand and appreciate that during the course, you may encounter and experience "unresolved grief" in your own life. This is a common occurrence and is often felt on the first day of training.
Day 2
On the second day of training with APC, we shift our focus to the practical aspects of putting together a ceremony. This day is dedicated to equipping our Celebrants with the necessary skills and knowledge to effectively facilitate a family meeting, engage in ceremonial writing, and navigate the process of consultation and service planning.
During this training session, we look into the art of ceremonial writing, exploring different techniques and approaches to create meaningful and personalised ceremonies. We provide guidance on how to effectively collaborate with grieving families, ensuring that their wishes and needs are heard and incorporated into the service. We also cover the logistics of working with funeral directors, understanding their role and how to establish a collaborative relationship.
Additionally, we provide resources and guidance on how to find and utilise various elements that can be included in a service, such as music, readings, and other symbolic rituals. We believe in the power of these elements to enhance the ceremony and create a truly memorable and meaningful experience for the grieving family and attendees.
Throughout this training day, we emphasise the importance of attention to detail, organisation, and effective communication.
Day 3
On the third day of celebrant training at APC, we shift our focus to practical application. This day is dedicated to providing trainees with hands-on experience in creating and conducting a funeral service. Each celebrant in training is assigned a scenario and tasked with creating a life story based on that scenario. From this life story, they design a complete funeral service and have the opportunity to conduct it.
This practical exercise allows trainees to apply the knowledge and skills they have acquired throughout the training program. It provides a valuable opportunity for them to put theory into practice and gain confidence in their abilities as celebrants. By creating and conducting a funeral service, trainees can experience firsthand the process of planning and delivering a meaningful and personalised ceremony.
During these presentations, trainees have the opportunity to observe and learn from their fellow celebrants. They can witness different approaches and styles in putting a service together, gaining insights and inspiration for their own future ceremonies. Whenever possible, we arrange for people to attend these presentations, providing valuable feedback to the celebrants. This creates a more realistic scenario and further prepares the celebrants for their first funeral service among "strangers."
We will guide you in setting up your business for success. We will focus on the practical aspects of establishing a self-employed business and ensuring that all the essential foundations are in place, allowing you to be organised and ready to accept bookings from day one.
You will learn how to set up your self-employed business, including the necessary legal and administrative requirements. We will provide guidance on creating a business plan and organising your workflow effectively, utilising modern and simple techniques that will kickstart your business with ease.
You will also gain valuable insights into email techniques, enabling you to communicate professionally and efficiently with clients. We will assist you in setting up your script documents, ensuring that you have a comprehensive and well-organised resource for crafting personalised ceremonies. Additionally, we will cover the importance of storing client data securely and in compliance with privacy regulations.
You will have the tools and knowledge to navigate the business aspects of being a celebrant with confidence. You will be equipped with effective business planning and organisation techniques that will contribute to your success. Our aim is to help you become business-savvy, allowing you to focus on delivering exceptional services to your clients while maintaining a well-structured and thriving business.
---

---
Starting on the journey to become a Funeral Celebrant entails much more than simply mastering the art of conducting funeral ceremonies. Our comprehensive courses provide you with a wealth of additional knowledge and skills that will enrich your professional repertoire.
The Academy will teach you how to create outstanding ceremonies, but also push you and support you on your journey and even show you how to run a successful celebrant business, including getting your first funeral and becoming an outstanding community celebrant.
---
When you choose to train with us, you can expect to receive a comprehensive package of resources and materials to support your celebrant journey. Here's what you'll get:
Our Bible:

A sturdy wire-bound training manual spanning 102 pages. This manual serves as a valuable reference guide that you can refer back to whenever needed.
Celebrant USB Flash Drive:

Our Vault of knowledge and resources, containing 109 files. This includes articles, ready-made sheets, and documents that are done for you. It also includes a celebrant resource book with numerous samples of celebrant funerals and much more.
Note Pad and Pen:

We provide you with a handy note pad and pen to jot down your thoughts, ideas, and important information during the course.
APC Carry Bag:

To keep all your course materials organised and easily accessible, we provide you with a useful A.P.C carry bag.
Free Copy of "The Good Funeral Guide":

As an added bonus, you will receive a complimentary copy of "The Good Funeral Guide," a valuable resource that offers insights and guidance in the funeral industry.
With these resources in hand, you'll have everything you need to excel in your celebrant training and future career.
---
Prior to the commencement of the live course, online participants will receive all of the aforementioned materials through special delivery.
In addition to our continuous and unlimited support, we organise monthly Celebrant CPD workshops and meetings for all our past students. This allows us to keep them on the right path and provide ongoing support and mentorship.
---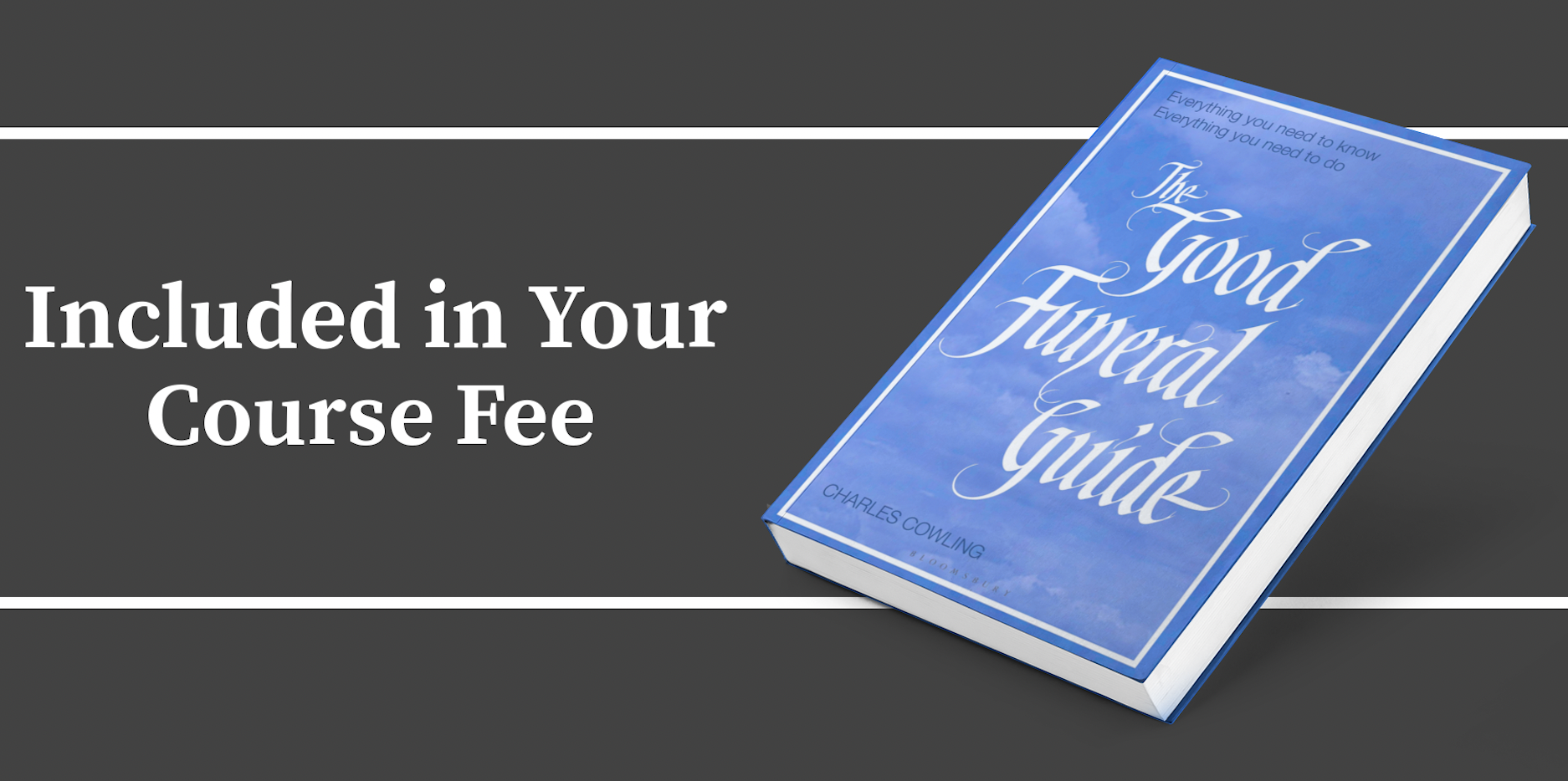 ---
LEARNING WITH THE ACADEMY
---
At The Academy, we pride ourselves on providing celebrant training that is not only friendly and professional but also affordable and practical. We understand the challenges that come with running a business, and our courses are designed to address these areas head-on, ensuring that you are equipped with the knowledge and skills to navigate them successfully.
Our presenters are not just experts in their respective fields, but they are also actively working in the industry. This means that they can draw from their own experiences and apply the training in a relatable and practical way. You can trust that the information and guidance you receive is up-to-date and relevant to your needs.
We believe that learning should be accessible to everyone, which is why we strive to make our courses affordable without compromising on quality. We want to ensure that you receive the best possible training without breaking the bank.
If you are looking for on point training that works - Consider APC
Our comprehensive courses will guide you from the very basics to becoming an exceptional celebrant. In today's world, obtaining the right training is more crucial than ever before.
---
At APC, we have a strong focus on small groups. We firmly believe that overcrowding our courses compromises the excellence of education we offer to our students.
Therefore, we limit our class sizes to a maximum of six individuals.
---
All students who have completed their studies at The Academy of Professional Celebrants have received comprehensive training, obtained insurance coverage, and earned official certification.
---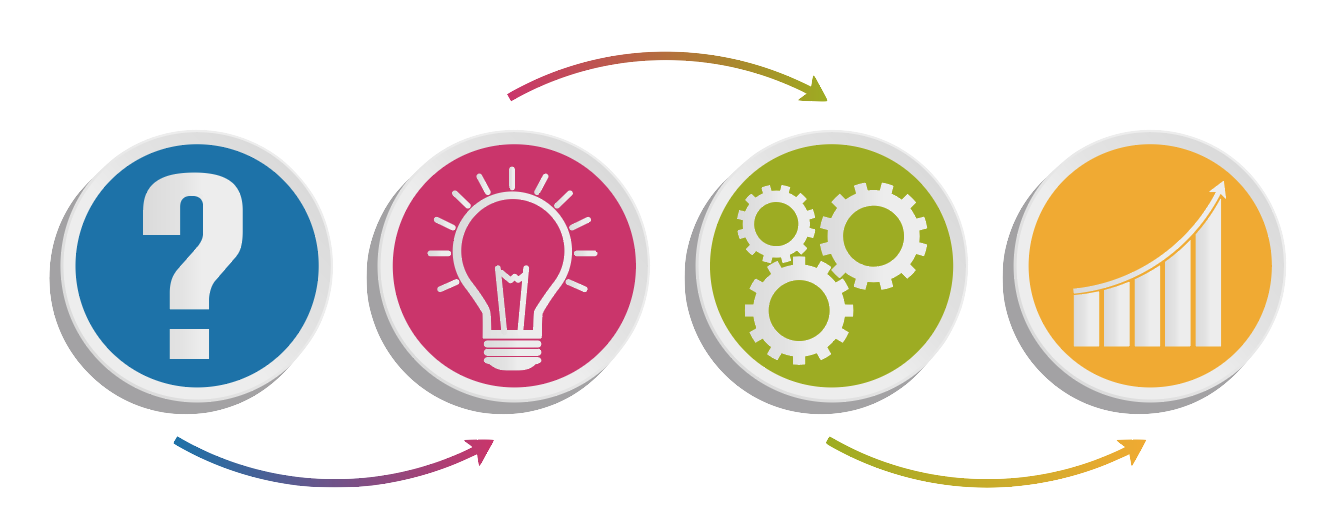 ---
10 month on after Training with APC
---
The most exceptional Celebrants possess the ability to enter a room full of unfamiliar faces, seamlessly blend in, and earn the trust of those present by attentively listening to their stories, sorrows, and grief. They then craft a service that pays tribute to the life lived and effectively expresses the memories and desires of the family involved.
---
Experience modern, innovative, and inclusive celebrant training through our comprehensive celebrant courses.
Uncover the transformative impact of our funeral celebrant courses, meticulously designed to unleash your inherent abilities as a certified celebrant. Our mission is to amplify your unique qualities, enabling you to embody the pinnacle of proficiency in your field.
Engage fully in our all-encompassing syllabus, and witness your self-assurance skyrocket. Armed with an array of indispensable resources, you will effortlessly embody the essence of an exceptional celebrant, poised to embark on an extraordinary voyage with your initial funeral clientele.
Our celebrant training courses and group tutorials are a treasure trove of practical advice, knowledge, and wisdom. Each module is designed to provide you with the essential skills and insights needed to excel in your role. But that's not all – we offer personalised training and support, ensuring you are fully prepared to launch your celebrant business with impact!
---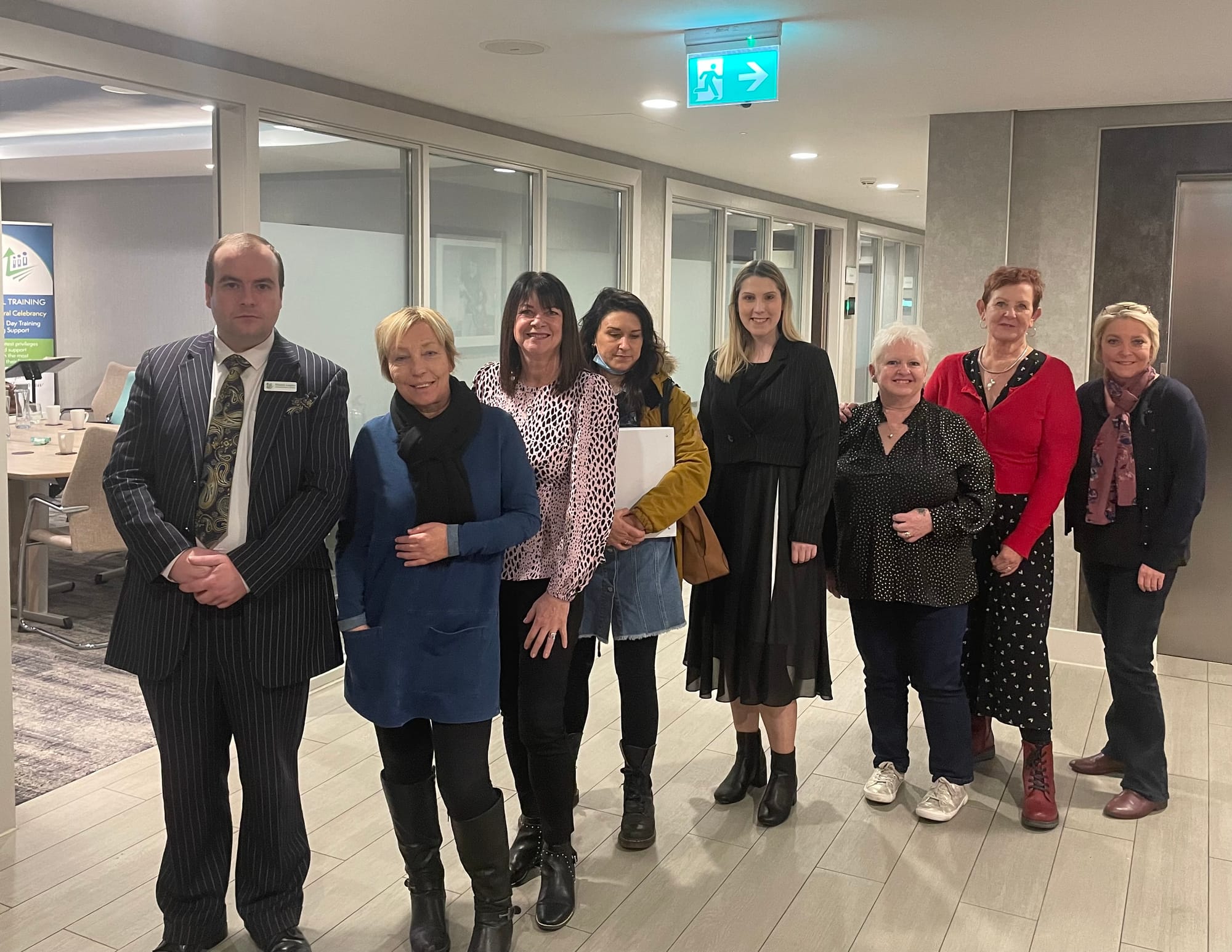 ---
This training program is widely recognised as the pinnacle of Celebrant education and has a well-established track record of achievement. It is conducted by seasoned Celebrants who are actively practicing in the United Kingdom and Europe. Expect a challenging course that may occasionally be demanding. There is a wealth of knowledge to absorb, but we assure you that you will have the opportunity to connect with amazing individuals, forge new friendships, and enjoy a truly enjoyable experience throughout the journey!
During the training, all meals and refreshments are provided, ensuring a seamless experience. By the conclusion of the program, you will have gained a solid foundation to create and deliver exquisite ceremonies, as well as the tools to continue expanding your celebrancy business. Additionally, you will forge meaningful connections with your fellow celebrants and receive ongoing support from our dedicated training team.
---
Upon completion of this training, you will be able to start on your journey as a funeral celebrant without delay.
---