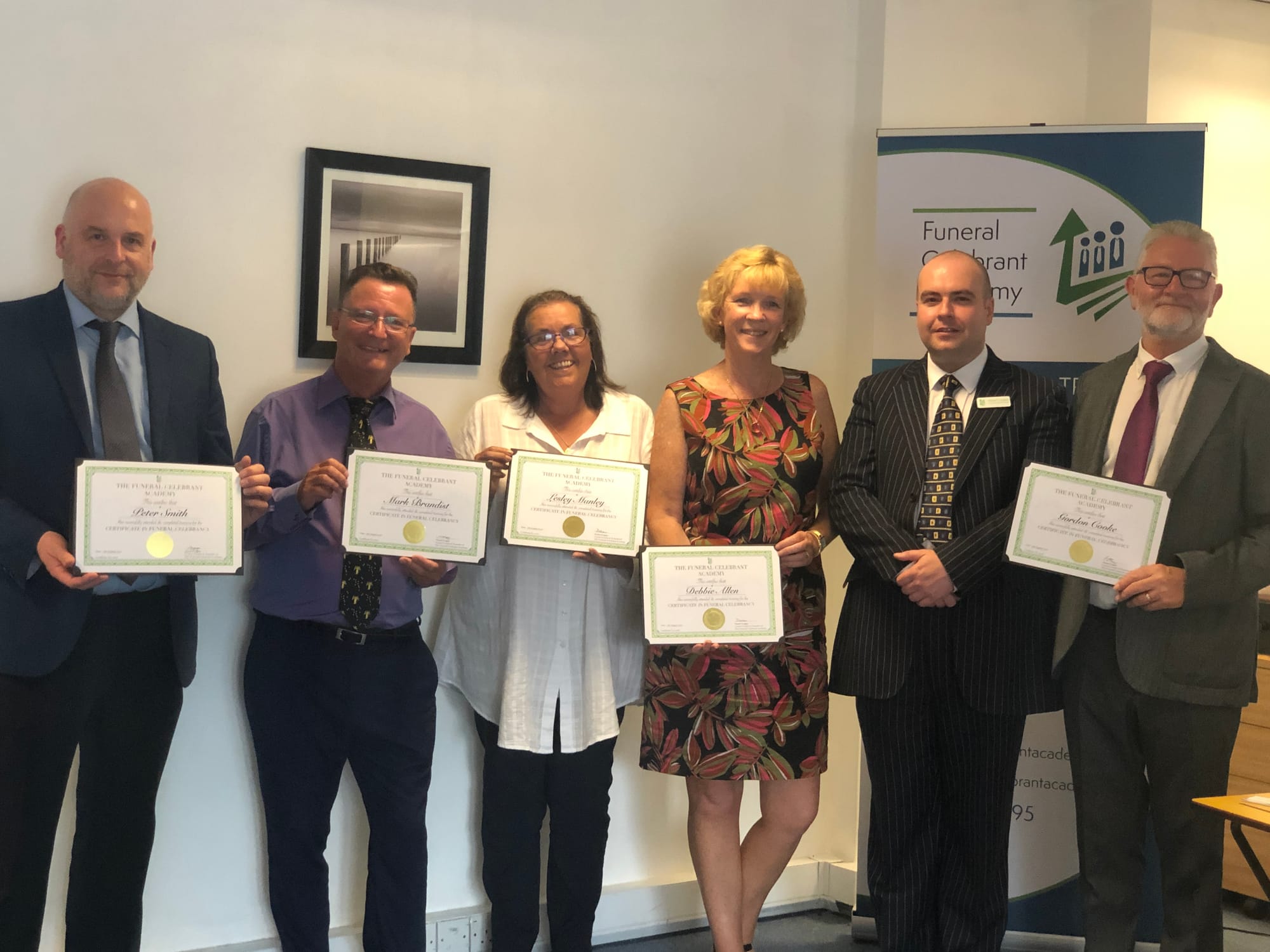 ---
Are you seeking a career that brings both fulfilment and satisfaction? Are you someone who thrives on the art of public speaking? If your answer is a resounding yes, then look no further! Joining APC as a celebrant could be the ideal path for you.
Embracing the role of a celebrant offers a viable and heartwarming profession. Whether you choose to work full-time or part-time, our celebrants relish the freedom of being self-employed.
---
LEARN WITH INDUSTRY EXPERTS
---
People from diverse backgrounds and experiences have sought out our training to learn how to create meaningful and personalised ceremonies for families and couples, regardless of their religious beliefs.
Our unique and specialised training takes us across the UK, offering an intense and participant-focused experience. During the training, you will have ample opportunities to practice, explore valuable resources, and develop your skills in working with families and delivering impactful public presentations. We prioritise hands-on learning and provide a supportive environment for you to build your expertise in this field.
---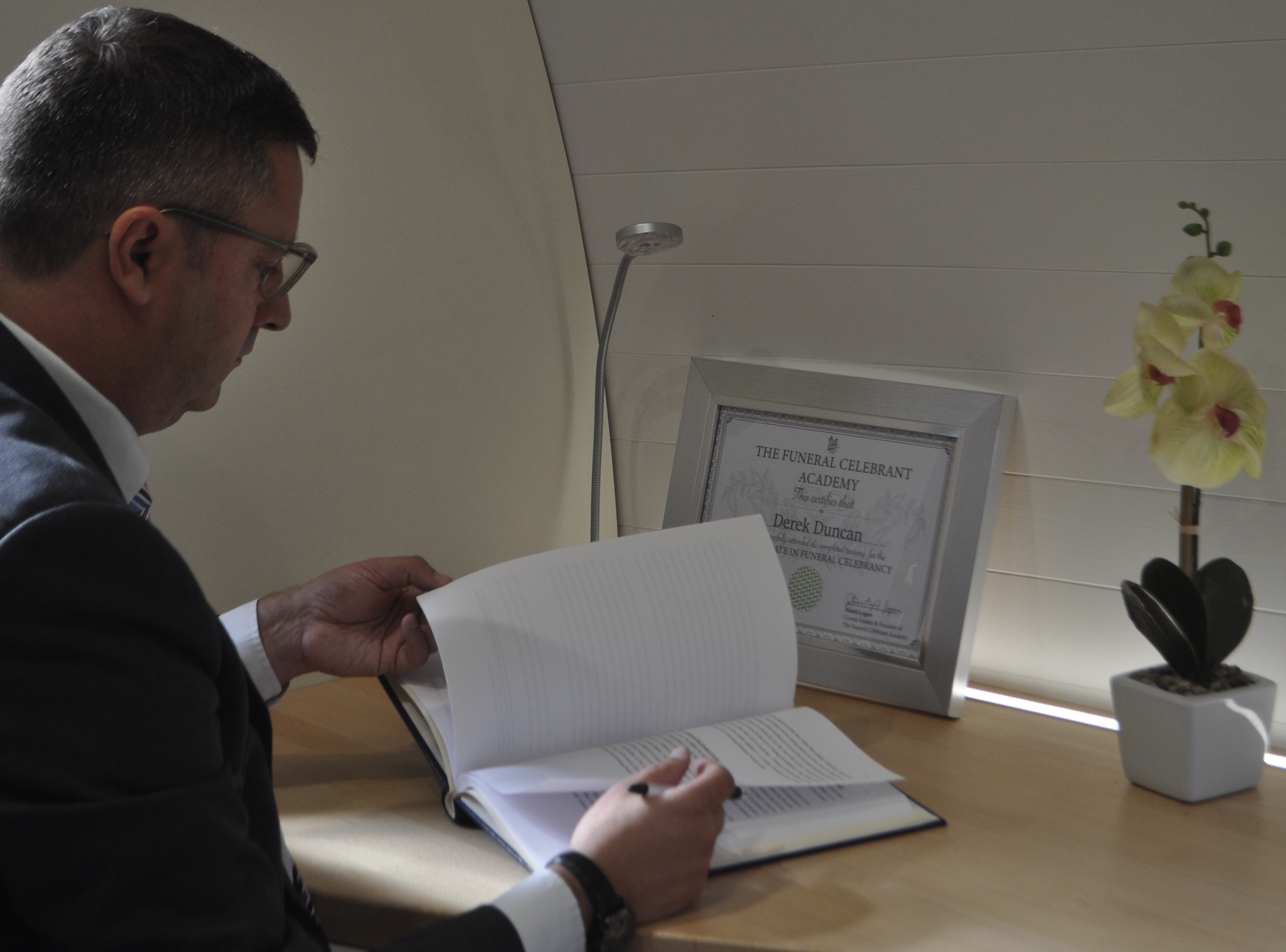 ---
There is an undeniable magnetism to celebrancy that resonates with a specific type of individual.
Our comprehensive training program has successfully prepared individuals from diverse backgrounds to excel as skilled funeral and wedding celebrants. Among our accomplished graduates are funeral directors, funeral arrangers, lawyers, school teachers, hospice professionals, police officers, firemen, journalists, writers, television presenters, actors, business people, radio presenters, commentators from SKY Sports, cabin crew, registrars, semi-retired professionals, and individuals with a strong professional working background.
Our program is designed for individuals who possess the confidence and aptitude to work closely with others and effectively engage with the public. It is an excellent opportunity for those seeking a career change or embarking on a new venture in the celebrant industry.
The realm of celebrancy beckons those who possess a unique blend of compassion, a desire to serve others, and a natural talent for both eloquent writing and captivating public speaking.
Does this sound like you?
Our program also focuses on enhancing participants' comprehension of the significance of creative writing and public speaking, as well as the protocols and contemporary trends in wedding and funeral ceremonies.
Through our training, participants will refine their capacity to actively listen, interpret, and empathise with the needs of families, enabling them to effectively assist in planning services that are both appropriate and deeply meaningful. By the end of the program, participants will have honed their storytelling and creative writing abilities, gained confidence in public speaking, and acquired the knowledge and skills necessary to cultivate meaningful relationships with families and couples.
BEING A CELEBRANT IS FABULOUS!
A significant number of our former students have made the courageous decision to leave their previous occupations and pursue a fulfilling career in celebrancy.
Did you know..
That many celebrants fail in their initial year because they lack comprehensive guidance on how to successfully launch, establish and grow their celebrant business? As experienced funeral directors and celebrants, we can provide firsthand knowledge and assist you in adopting the most effective approach. We strongly believe that implementing the right marketing strategy is crucial for achieving significant success in your Celebrancy business.

---
Success Story - Radio DJ Dave Adams
---
To be a successful celebrant, it is important to have a range of IT skills. These skills will not only be useful during your training but also in your day-to-day work. Here are some essential IT skills you need to be a celebrant:
File and Folder Management: You should be able to create, name, use, save, and retrieve files and folders efficiently. This will help you stay organised and easily access the documents you need.

Word Processing:

Familiarity with word processing software, such as Microsoft Word or similar programs, is crucial. You should be comfortable using the software to create and edit documents.

Toolbars and Icons:

Understanding how to navigate toolbars and use icons is important for efficient document editing and formatting.
Copy and Paste: Being able to copy and paste sections of text will save you time and effort when creating or editing documents.
Track Changes: Understanding how to use the "track changes" function is essential for collaborating with clients or colleagues on document revisions.

Formatting Text:

You should be able to apply formatting styles such as bold, underline, and italics to enhance the appearance and readability of your documents.
Font and Formatting: Being able to change font type, size, and colour will allow you to personalise your documents and make them visually appealing.
Text Alignment: You should be able to centre text on a page and justify it to the right or left as needed for proper document layout.

Line Spacing and Page Breaks:

Understanding how to adjust line spacing within a document and insert page breaks will help you create well-structured and organised documents.
Undo and Redo Functions: Knowing how to use the undo and redo functions will allow you to easily correct mistakes or revert changes.
Tab Key: Understanding how the tab key works is important for proper document formatting and alignment.
Headers, Footers, and Bullets: You should be able to use headers and footers to add important information to your documents. Additionally, knowing how to use bullet points and numbering will help you create organised and visually appealing lists.
Save and Save As: Understanding the difference between "Save" and "Save As" is crucial for proper file management and version control.
If you already possess these skills, you are well-equipped to be a celebrant. However, if you need to improve your IT skills, there are many free online tutorials available that can help you enhance your proficiency in these areas.
---